How the 2019 Mazda3 Stands out from the Hyundai Elantra
February 25 2019,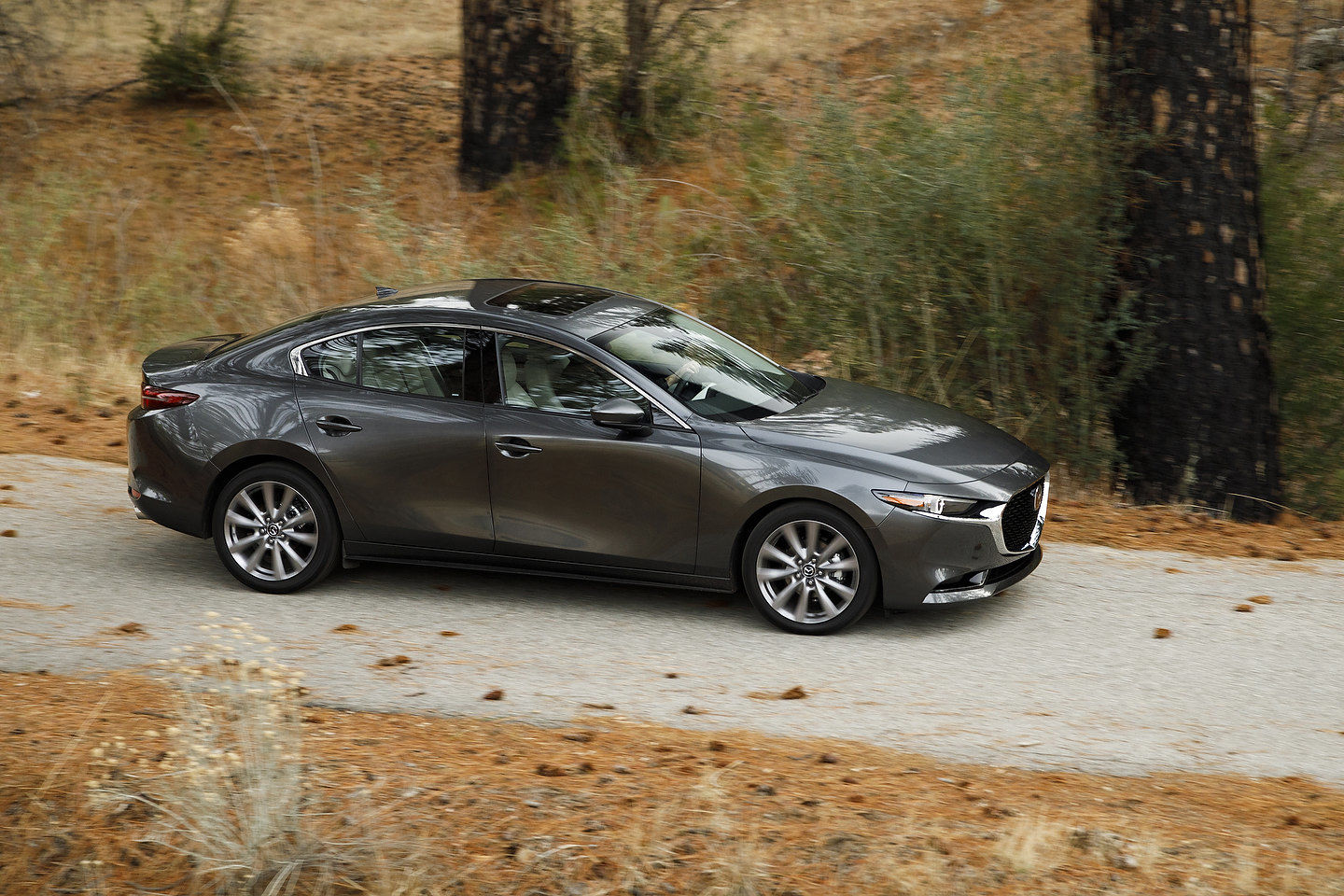 The brand-new 2019 Mazda3 offers some of the most impressive new features you'll find in a compact vehicle in this segment including all-wheel drive and a ton of active features. That's just part of what allows the new Mazda3 to stand out in its segment.
It's also what allows the Mazda3 to stand out against the Hyundai Elantra, a car that certainly has plenty of features in its own right. The Elantra is one of the best-selling cars in Canada and there's a reason for that. On the other hand, the new Mazda3 is just the second compact model to offer all-wheel drive, something buyers in Canada will certainly enjoy year-round.
A Look at the Hyundai Elantra and Mazda3 Engine Lineup
The 2019 Mazda3 features everything you can possibly want out of a compact sedan. It's fun to drive as Mazda's have always been, it's fuel-efficient, it has plenty of cool features such as standard Apple CarPlay and Android Auto, and a heated steering wheel, and it's available with all-wheel drive. The Hyundai Elantra, on the other hand, doesn't offer all-wheel drive.
Now, the Mazda3 is also quite a bit more powerful than the 2019 Hyundai Elantra. It comes out of the gate with a 2.0-liter, four-cylinder engine that delivers 155 horsepower and 150 pound-feet of torque. The new 2019 Mazda can also be equipped with a new 2.5-liter, four-cylinder engine with 186 horsepower and 186 pound-feet of torque.
The best the 2019 Hyundai Elantra can do is a 2.0-liter four-cylinder with 147 horsepower and 132 pound-feet of torque. If you're looking for power and you want a fast car that's also fuel-efficient, you can't beat the 2019 Mazda3.
We also have to talk about safety. The 2019 Mazda3 comes with Mazda's advanced i-Activesense system right out of the gate. This system offers features such as adaptive cruise control, lane departure warning, automatic braking and forward collision warning. The Hyundai Elantra also has these features, but they are only available in the top-of-the-line and most expensive version.
And then there's the AWD system. The latter is avaible starting at just $26,000 and comes standard with the 186-horsepower engine. You won't find a more powerful engine paired with all-wheel drive in this segment.
To learn more about the 2019 Mazda3, contact us today at Gerry Gordon Mazda.