New 2019 Mazda CX-5 Diesel Shocks Everyone At New York Auto Show
April 30 2019, Gerry Gordon's Mazda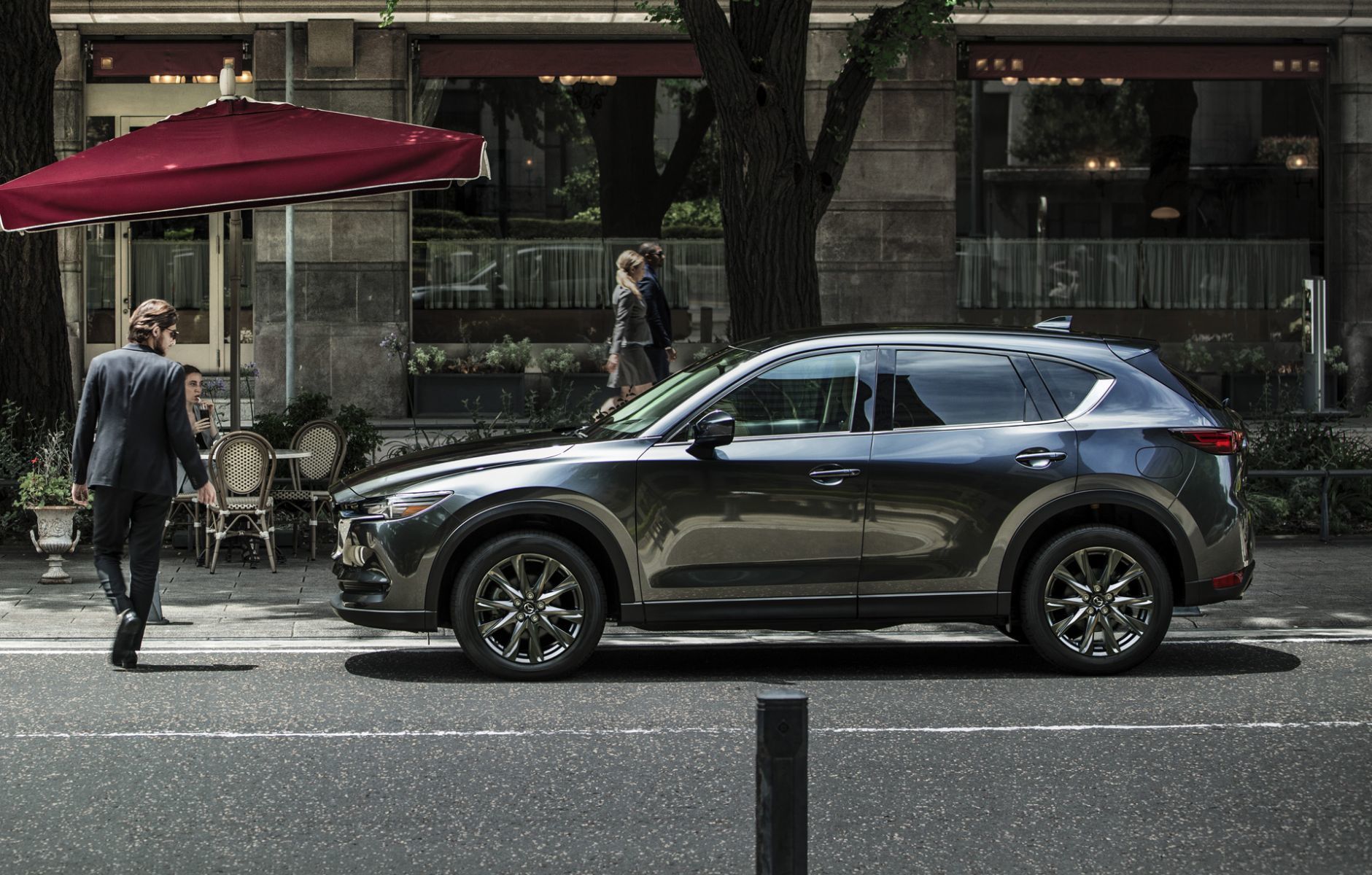 Most of the time when an important new model is unveiled at a major auto show, we've known about it for weeks if not months. Automakers love to tease the public about future unveilings to garner as much publicity prior to the debut. The 2019 New York Auto Show wasn't any different with one notable exception: The 2019 Mazda CX-5 Diesel.
Indeed, every new significant model unveiled at the Jacob Javits Center was announced beforehand except the Mazda CX-5 Diesel. There were a few rumors, of course, but there are always rumors when it comes to a diesel-powered Mazda. Now, the rumors have turned to reality with Mazda finally bringing the SKYACTIV-D 2.2-liter engine to North America. Better yet, it's happening a lot sooner than we could have ever imagined.
The 2019 Mazda CX-5 Diesel Arriving in the Fall
Indeed, the new Mazda CX-5 Diesel will hit showrooms in the second half of 2019. It will be available exclusively on the top-of-the-line Signature trim and will be packing 168 horsepower and 290 pound-feet of torque available at just 2,000 rpm. The CX-5 Diesel will have just 20 pound-feet of torque less than the Signature trim's 2.5-liter turbocharged engine which was added to the lineup this year. That engine develops 310 pound-feet of torque which makes it the most powerful in the segment, but the SKYACTIV-D diesel should feel just as fast.
That's because diesel engines deliver their torque at very low engine revolutions which means that in the city and at lower speeds, pickup is almost immediate, and the vehicle simply feels faster. On the other hand, the fuel consumption rating is trully remarkable. In the case of the 2019 Mazda CX-5 Diesel, Mazda says the fuel economy rating will be 8.9 liters per 100 kilometers in the city and 7.9 liters per 100 kilometers on the highway.
Imagine having all that power with the fuel economy of a compact sedan. That's what you will get in the 2019 Mazda CX-5 Diesel. Pricing has yet to be announced, but when the new diesel version of the CX-5 arrives it will be one of just two diesel-powered compact SUVs in the segment.
To learn more about the new 2019 Mazda CX-5 and the upcoming SKYACTIV-D diesel engine, contact us today at Gerry Gordon's Mazda!