New Mazda CX-5 diesel engine arrives in August
July 31 2019,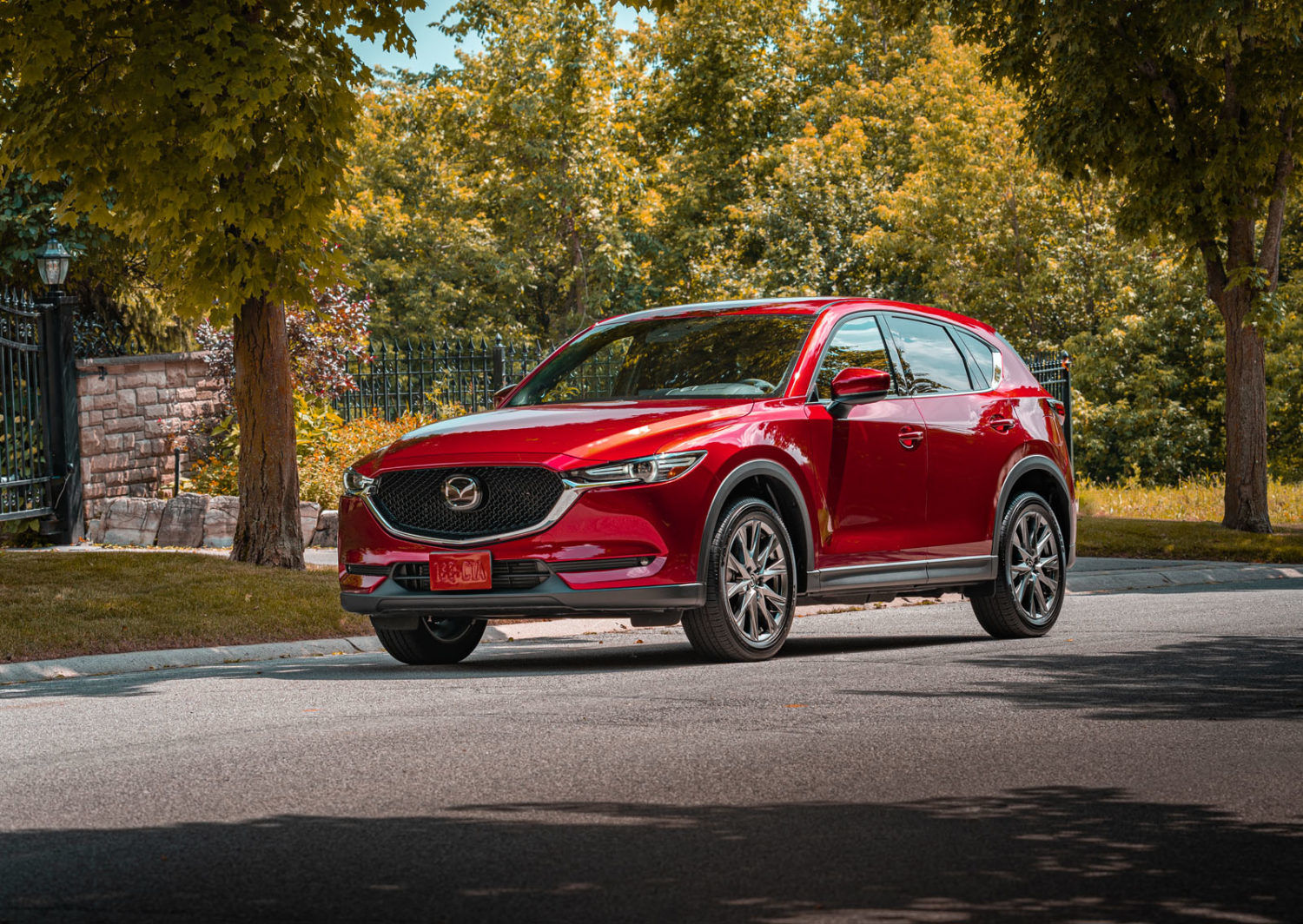 Mazda surprised everyone last April by introducing the very first diesel-powered Mazda in North America. The all-new 2019 Mazda CX-5 Signature Diesel is indeed the first vehicle of the brand to offer the Skyactiv-D 2.2 liter engine here. It will also be the first compact diesel SUV in North America as the GMC Terrain and Chevrolet Equinox diesel are being retired from the market.
What does the Mazda CX-5 Signature Diesel offer us? For starters, it is the premium version and so there is all the equipment imaginable in the new CX-5 Signature Diesel. These include heated and ventilated Nappa leather seats, multi-zone climate control, all i-ACTIVESENSE driver assistance technologies, a navigation system, and much more. The Mazda CX-5 Signature diesel will be available starting at $ 45,590 and will offer free maintenance for 2 years or 32,000 kilometers.
That said, it's under the hood that the Mazda CX-5 diesel stands out. Its engine offers 168 horsepower and 290 lb-ft of torque which gives it the best towing capacity in the CX-5 family. It is also the most fuel-efficient Mazda CX-5 with an average fuel consumption rating of 8.9 L/100km in the city, 7.9 L/100km on the highway and 8.5 L/100km combined. This equals a driving experience with power delivery on par with the Skyactiv-G 2.5T turbocharged engine, while surpassing the fuel economy of the Skyactiv-G 2.5L with Cylinder Deactivation.
"Mazda takes every challenge head on, and bringing this diesel engine to Canadian diesel lovers has certainly been a journey; one that's now culminated in the form of the CX-5 Skyactiv-D, said David Klan, President and CEO, Mazda Canada. "Our journey towards Mazda Premium means offering our customers the premium choices they expect, and the 2019 CX-5 offers cutting edge powertrain options, including a fuel-efficient gasoline engine with cylinder deactivation, a powerful turbo gasoline engine, and now the smooth and refined power delivery of a quiet and clean diesel engine."
Contact us today at Gerry Gordon Mazda to learn more!