Say Hello to the brand-new 2019 Mazda CX-9
May 31 2019,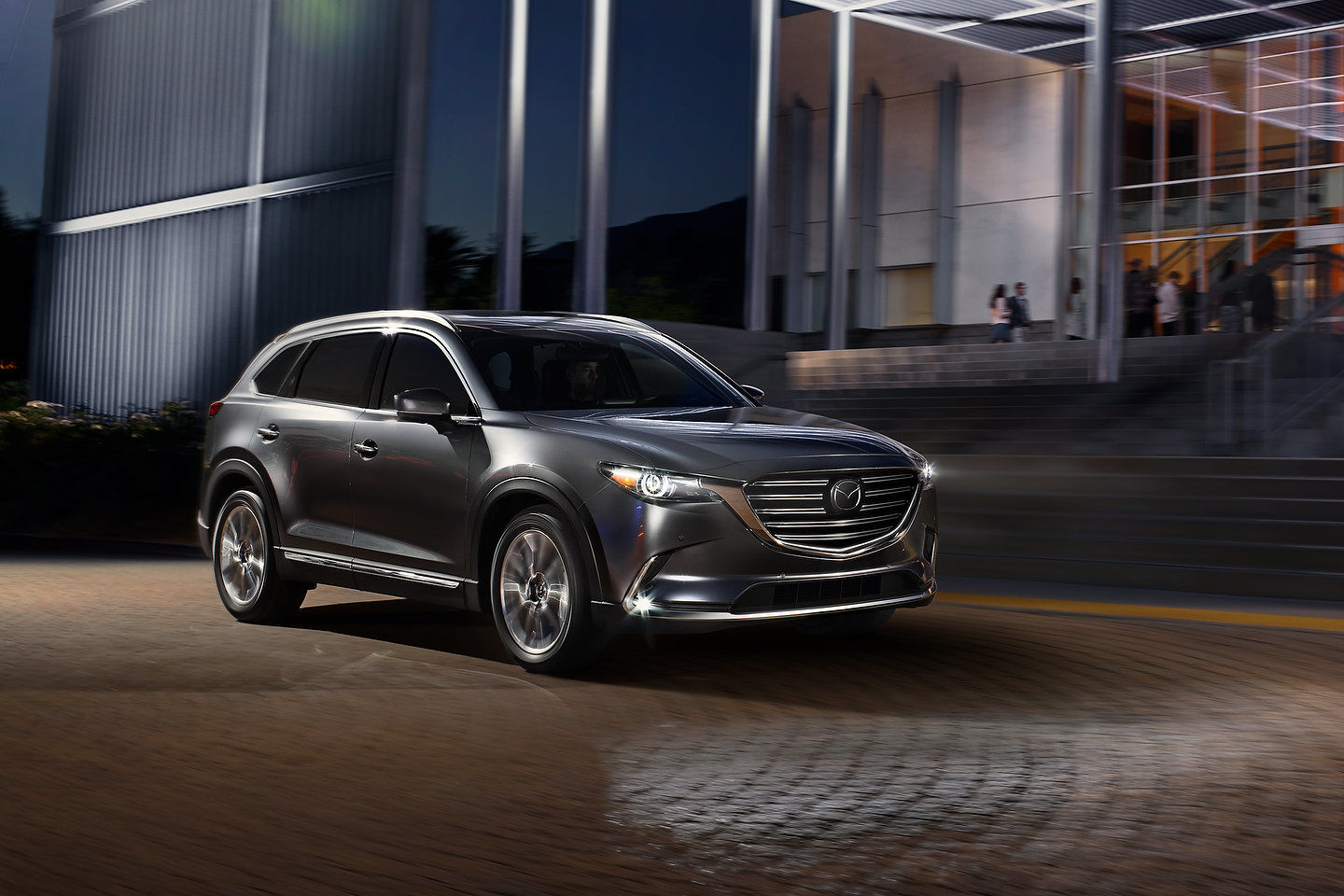 The Mazda CX-9 2019 was introduced a few months ago, bringing back a model that has quickly established itself as one of the premier mid-size SUVs on the market today, and already it offers some very impressive technologies and notable improvements. The CX-9 was already recognized as one of the most comprehensive SUVs in the mid-size sport utility segment, but with additions this year it is even better able to meet your needs.
New advanced technologies in the new CX-9
The Mazda CX-9 2019 includes standard features like Apple CarPlay and Android Auto integrated with a central touch screen that also includes Mazda Connect infotainment system. Mazda understands that you want to be connected inside your vehicle, and the Japanese automaker includes the technologies needed to make that happen in the new CX-9.
If you're not familiar with Apple CarPlay technology and Android Auto, know that they provide full and complete connectivity between your mobile device and the vehicle. You are able to use the same apps as your phone including Google Maps and the same features as well. SIRI and Google Assistant are just a few options.
The 2019 Mazda CX-9 is still powered by a 2.5-liter turbocharged four-cylinder engine producing 250 horsepower (227 on regular gasoline) and 310 lb-ft of torque. The advantages of this engine is that it offers both the capabilities and performance of a V6 engine while having the fuel economy of a four-cylinder.
Starting at around $ 36,000, the 2019 Mazda CX-9 can be equipped with an advanced all-wheel drive system called i-Activ. The latter is one of the most advanced in the segment. In addition, the CX-9 comes with a range of active safety technologies offered in its AWD models. Called the i-Activesense package, technologies include active cruise control, lane departure warning and prevention, automatic braking and forward collision warning.
To learn more about the all-new 2017 Mazda CX-9, contact us today at Gerry Gordon Mazda.