Three Things to Know About the 2019 Mazda3
February 25 2019,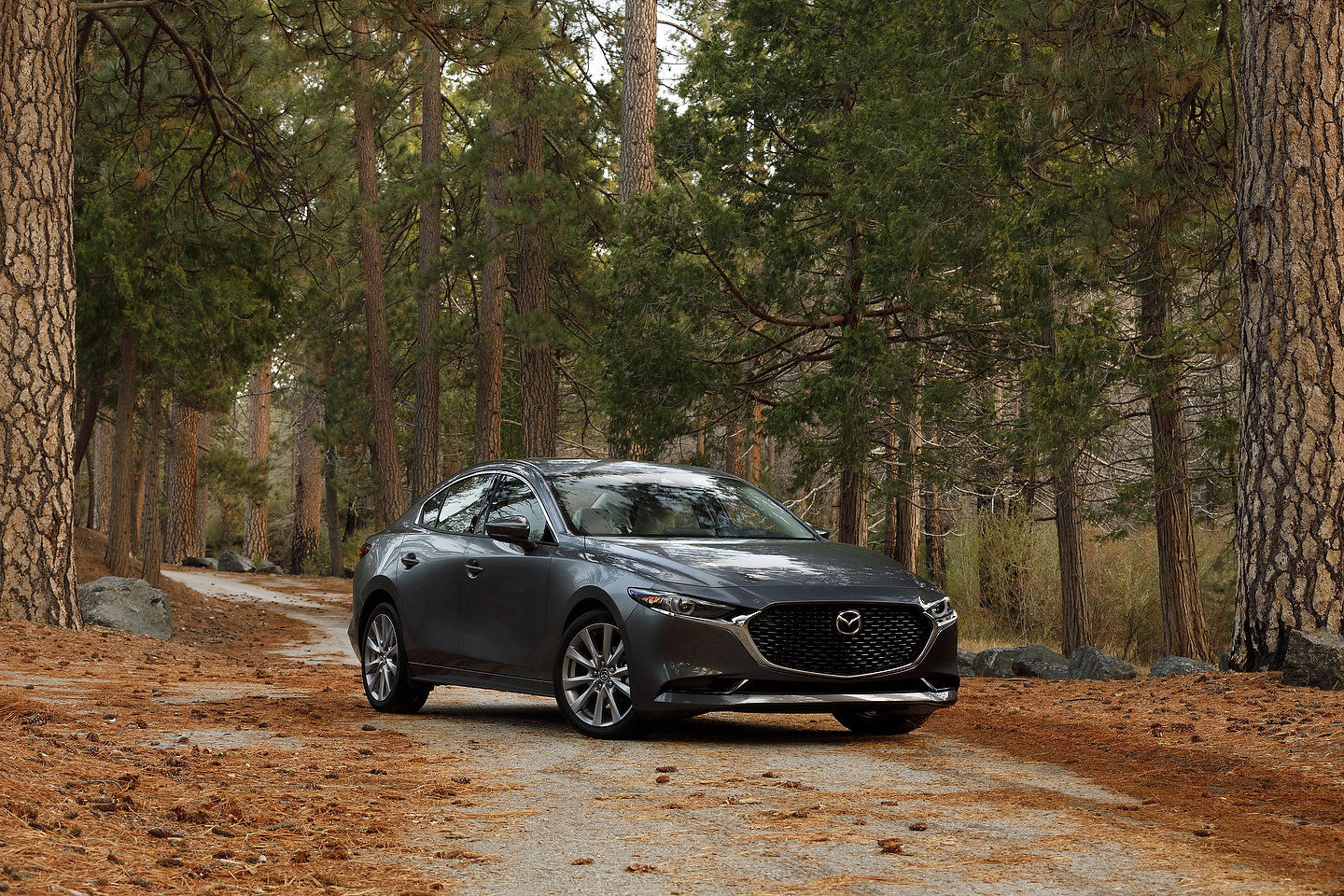 The new 2019 Mazda3 is one of the most anticipated new vehicles of 2019. Unveiled at the Los Angeles Auto Show last November and then introduced for the first time in Canada at the Montreal Auto Show in January, the new Mazda3 has a lot of ever and features exclusive technologies not found in this segment.
Here are three things to know about the brand-new 2019 Mazda3. If you want to book a test drive, contact us today at Gerry Gordon Mazda.
The 2019 Mazda3 Offers Two Engines
The new 2019 Mazda3 comes with either a 2.0-liter four-cylinder engine with 155 horsepower and 150 pound-feet of torque. This engine is paired with six-speed manual gearbox in most models and only the GX and GS versions can get this powertrain.
The other option is a more powerful 2.5-liter SKYACTIV-G engine with 186 horsepower and 186 pound-feet of torque. This engine in the sedan can only be paired with a six-speed automatic but you can get it with a six-speed manual in the Sport model.
The 2019 Mazda3 Comes in Two Versions
And what is the 2019 Mazda3 Sport? It's one of two Mazda3 models you can order with the first being the sedan. Of course, the Sport being a hatchback is going to have more cargo space. Exact specs haven't been released, but we are not far from 600 liters.
It's One of Just Two Compact Vehicles Offered with All-Wheel Drive
The biggest novelty on the 2019 Mazda3 is the addition of optional all-wheel drive. Available starting at $26,000 on the sedan and $27,000 on the Sport, all-wheel drive is paired with six-speed automatic and the powerful 186-horsepower engine. Thanks to all-wheel drive, you get perfect traction and grip in any situation.
And because of SKYACTIV technology, even all-wheel drive Mazda3 models are more fuel-efficient than their direct Subaru Impreza competitor.
To learn more about the new 2019 Mazda3, contact us today at Gerry Gordon Mazda.